We need more information
This article is a stub.
You can help Gas Mask and Respirator Wiki by expanding it and adding more information to it.
The AG 5 was a belgian civilian mask made by L'Anti-Gaz. The design came from Pirelli and was adapted for belgian use.
Mask overview
Edit
The AG 5 was made of beige rubber and it used the standard italian 5 elastic straps system. The mask used a twin exhale valve system, one for each cheek. Its filter was connected through a 25 mm filter intake filter intake at the bottom of the mask.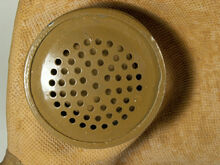 The filter, sporting a 25 mm thread, was designed and produced by l'Anti-Gaz.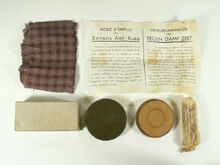 The mask came in a cylindrical box with the filter, the anti-fogging soap, the instructional pamphlet and a box containing a spare exhale valve.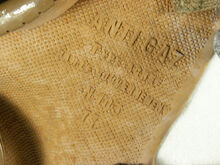 Community content is available under
CC-BY-SA
unless otherwise noted.