Hold up! Under construction
This article is currently under construction and is in an unfinished state. If there is an urgent need for information about this topic, comment at the bottom of this page with a question.
We need more information
This article is a stub.
You can help Gas Mask and Respirator Wiki by expanding it and adding more information to it.
The BN T4 (БН Т4) was a gas mask kit issued to the Soviet Red Army during the Second World War.
Overview
Edit
The mask was either be an ShM-1 or O-8. All later kits are based on this kit however very little information is known about this kit. It was succeeded by the RSh-4 kit.

The kit contained:
ShM-1 or O-8 facepiece
T-4 (or A-3, T-5, CR-2, MT-4) filter
1928 type or 39 type bag
antifog inserts or soap
decontamination kit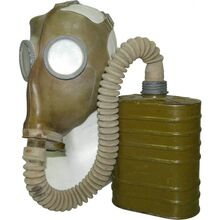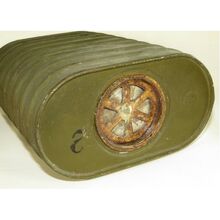 Community content is available under
CC-BY-SA
unless otherwise noted.