Hold up! Under construction
This article is currently under construction and is in an unfinished state. If there is an urgent need for information about this topic, comment at the bottom of this page with a question.
We need more information
This article is a stub.
You can help Gas Mask and Respirator Wiki by expanding it and adding more information to it.

The M18 was the standard mask of the Belgian Army in World War 1 after the french ARS.
Mask overview
Edit
Practically a GM-17/18 with a 42 mm filter thread.
The filter
Edit
The filter was the same as the ARS.
The M18 came with an ARS kit, complete with a metal box with bilingual instruction and an ARS 42 mm filter.
Variants
Edit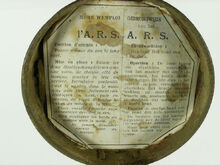 First variant Edit
The first variant was derived from the GM-17
Second variant Edit
Very few GM-18 were made, and even fewer were captured and turned into M18 masks of the second variant.
References
Edit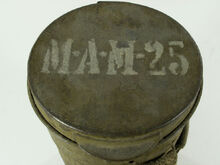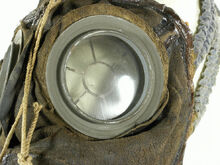 Community content is available under
CC-BY-SA
unless otherwise noted.