We need more information
This article is a stub.
You can help Gas Mask and Respirator Wiki by expanding it and adding more information to it.

The SAB mask was a Pirelli license mask used both by the army and by civilians.
Mask overview
Edit
The SAB P43 was composed of a flat-moulded faceblank made of beige rubber, smooth on the inside and textured on the outside. To said faceblank, the following were attached:
A threaded inlet at the chin with an inlet valve
Two crimped eyepieces, 66mm wide, made of triplex glass
Two exhale valves with identical housings, one for each cheek
A 5-straps head harness, four of which were elastic
A Tissot system made of black rubber, connecting the inlet to the eyepieces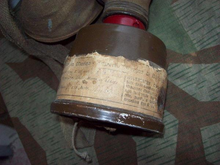 Variants
Edit
early and late
The kit the mask was issued with depended on the use. Industrial ones used came with a kit similar to an industrial Pirelli P43. Some SAB masks are found with telephonic gear, but it's not known if it is historically accurate.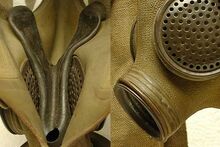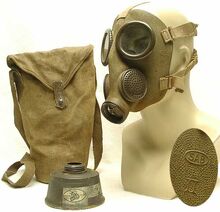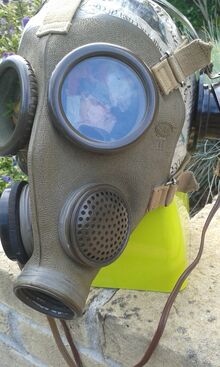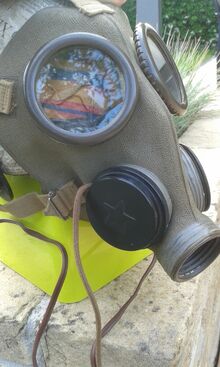 Community content is available under
CC-BY-SA
unless otherwise noted.